Equipment & Service
Thomas Oilfield Services offers an extensive line of oilfield rental services for land well site operations. We provide our customers with the highest quality of equipment available for the oil and gas industry.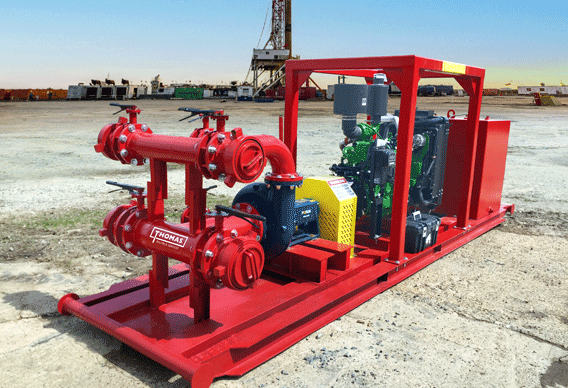 Frac Tank Pump
Frac Tank Circulating Pump
Valved Outlets for Connecting to Tanks
4" Outlets for Mud Transfer to Rig
380 Gallon Fuel Capacity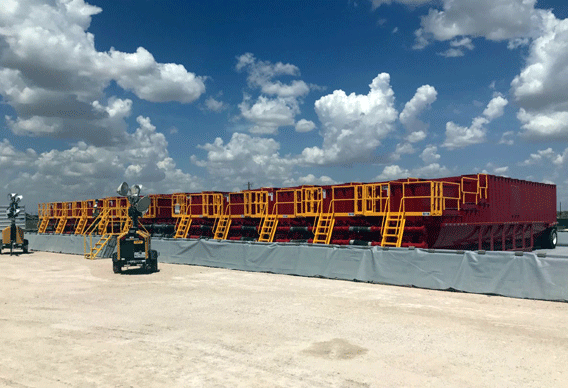 Containment
1'-3' Poly Walls
30 Mil Liners Made to Your Needs
Stairs to Cross Over
Interlocking Walls and Corners
Protects Environment & Keeps Ground Clean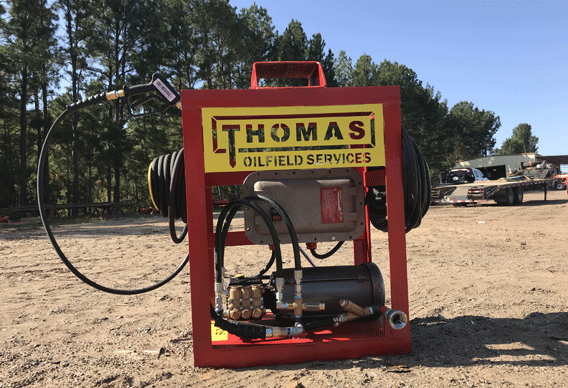 Electric Shaker Washer
Air-powered Motor or Inline Air Filtration System
500PSI Operating Pressure
Can be used on Pits or Rig Floor
Compact and Light-Weight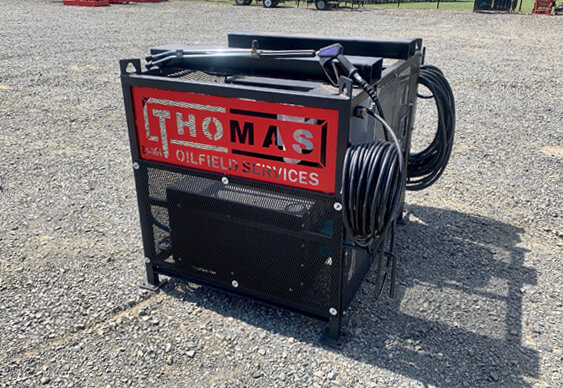 Electric Pressure Washer
480V
Explosion Proof Panels
4,000PSI @ 5.4GPM
Hot Water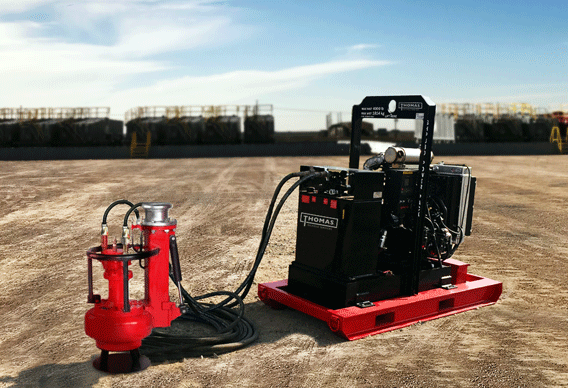 Hydraulic Cellar Pump
Diesel Powered
6" or 4" Head
Handles Up to 4" Solids
Min of 500GPM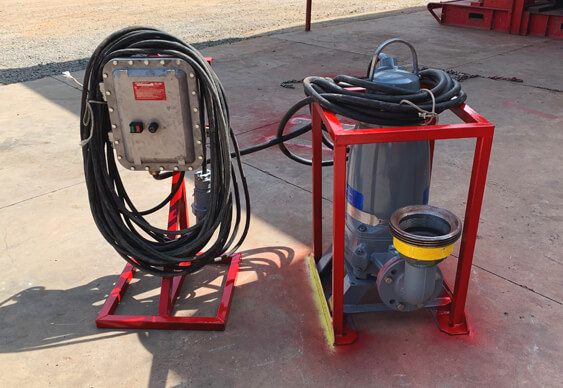 Electric Cellar Pump
25HP Electric Motor
480V
Explosion Proof Panels
6" or 4" Head
Handles Up to 4" Solids
Min of 500GPM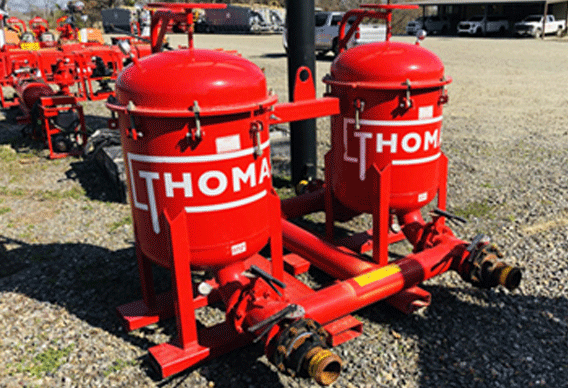 Filter Pods
Skid Mounting
Butterfly Valves
Low Boy Design
Duplexing
Multi-Plexing
250 BBL Gas Buster
250 BBL Capacity
Double or Triple Barrel
Skid Mounted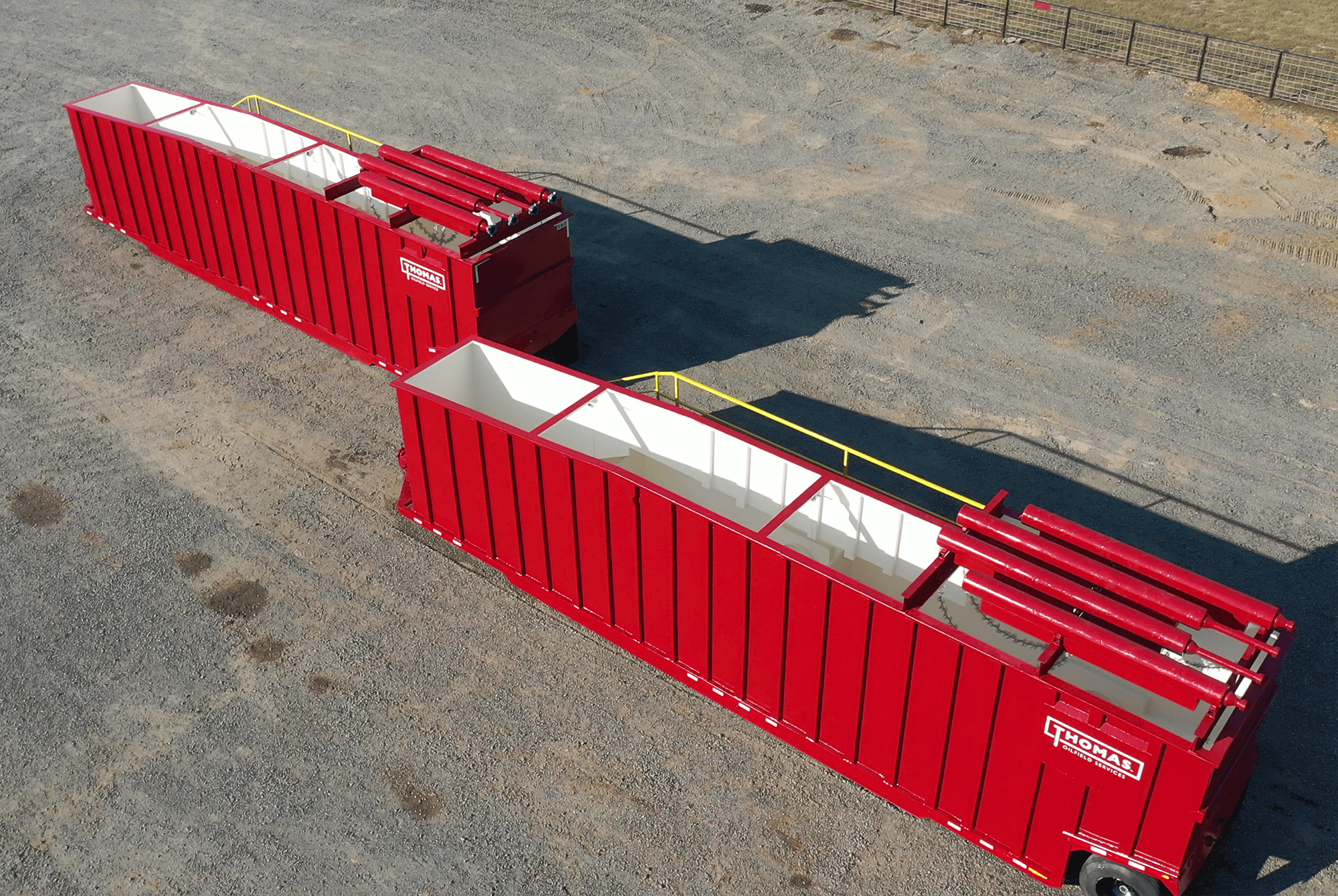 500 BBL Gas Buster
500 BBL Capacity
Dual, Triple, and Quad Barrel Options Available
Wheel Mounted for Mobile Configuration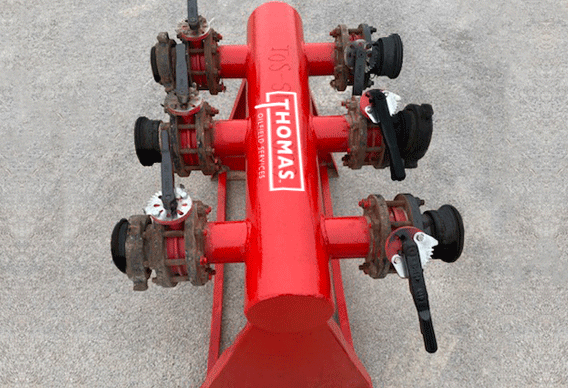 Circulating Manifold
4" - 6" Output
Suction and Discharge Compatible
House Rental Available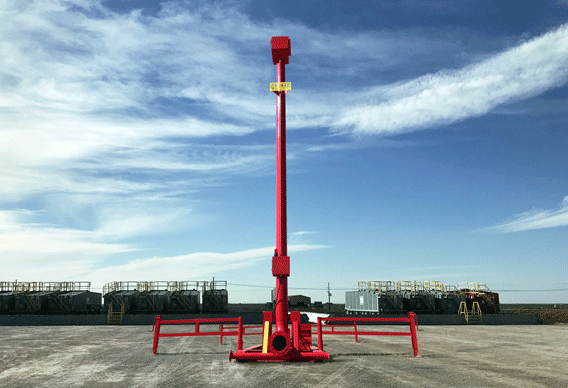 Flare Stack
Flares from 6" to 12" Pipe
Dual Spark Generators
Hydraulic Lifting Available
110V power system
Safety Check Valve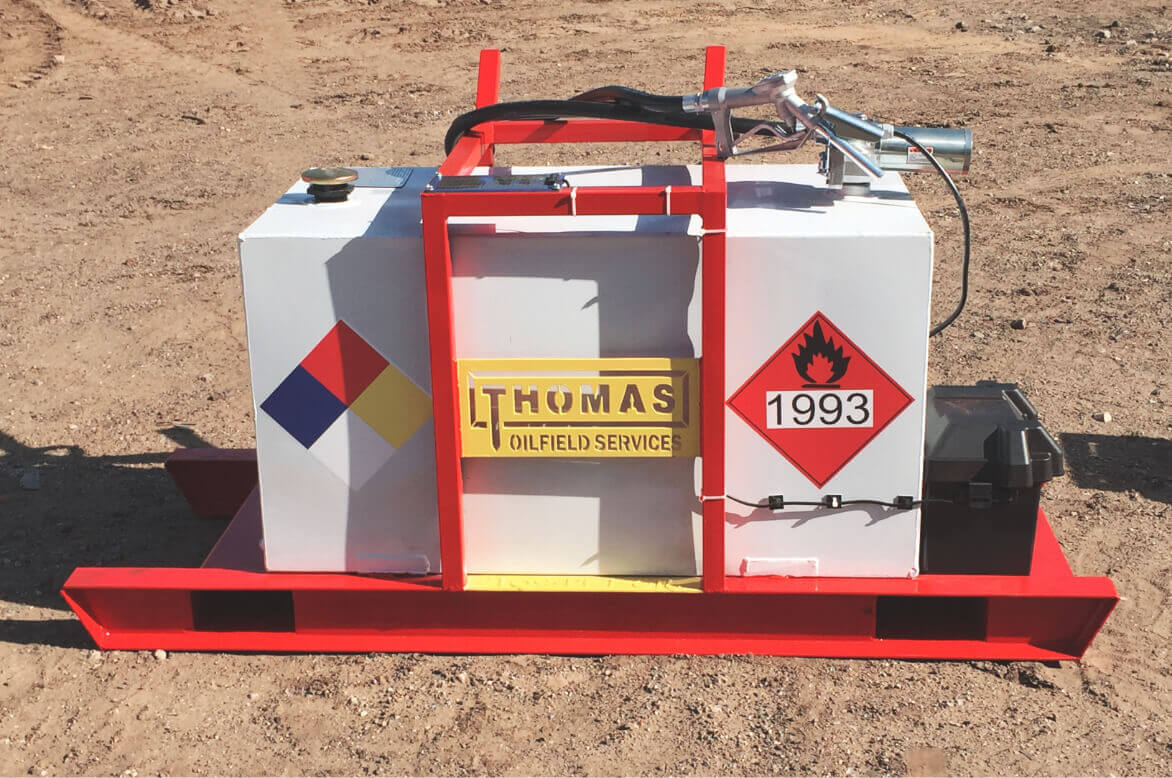 Portable Fuel Tank
150-300 Gallon Capacity
Solar Panel Charging
12V Battery System
Self-Contained Pollution Pan
Electric Fuel Pump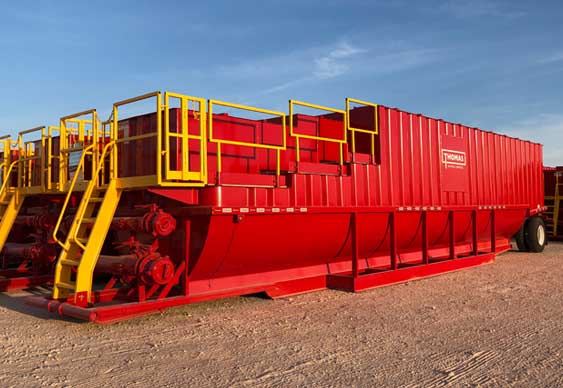 Round Bottom Frac Tank
500BBL Capacity
Double Manifold
Rounded Bottom
Circulating Gun Line
Tank-to-Tank Walkways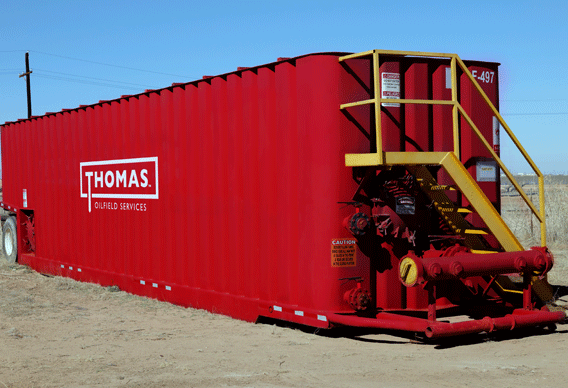 Flat Bottom Tank
500 BBL Capacity
Flat Bottom
Clean Outs
Wheel Mounted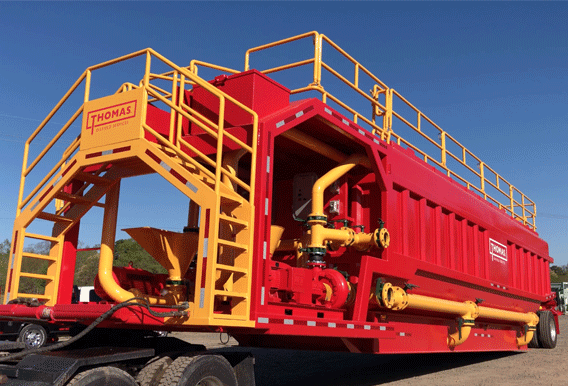 Pre-Mix Tank
200, 400, or 600 BBL Capacity
Single and Dual Electric Motors
Top-Mounted Agitators
480V 3-Phase
Hopper for Mixing Chemicals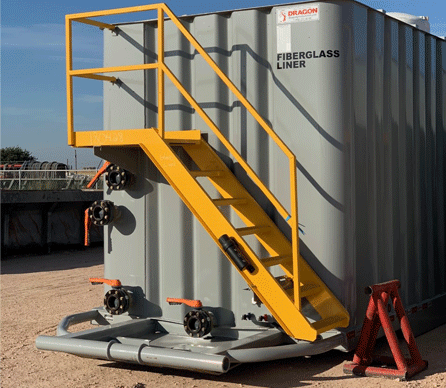 Fiberglass-Lined Acid Tanks
500 BBL Capacity
Wheel Mounted for Mobile Configuration
Fiberglass Lined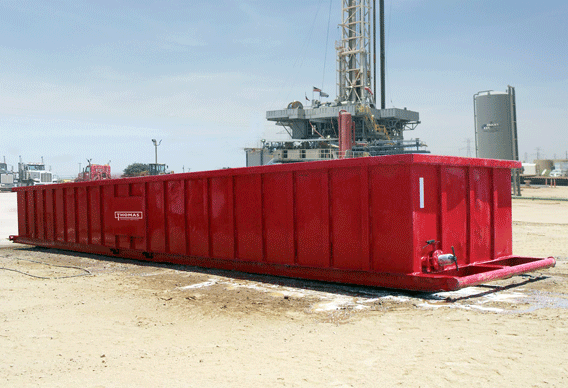 Open Top Cuttings Tanks
100-200BBL Capacity
Flat and Round Bottoms
Clean Outlines
Skid Mounted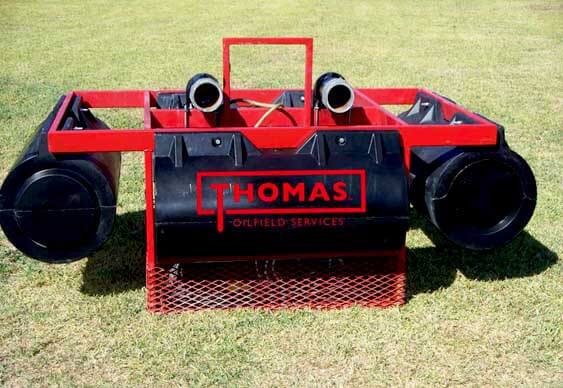 4" Floating Pit Pump
480V Double or Single Pump Options
High Volume Output
Sizes Ranging from 4"-8"
Explosion Proof Panels
Includes Manifold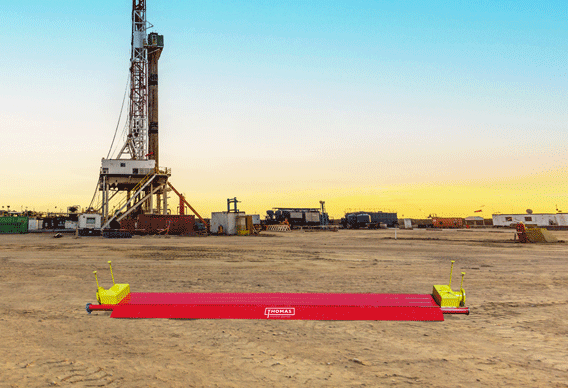 Vent Line Drive Over
Sizes Ranging from 6"-12"
Includes 4" Panic Line
110V Hard-Wired to Prevent Potential Damage to Electrical Lines
Engineered to Allow Access for Large Trucks, Excavators, & Forklifts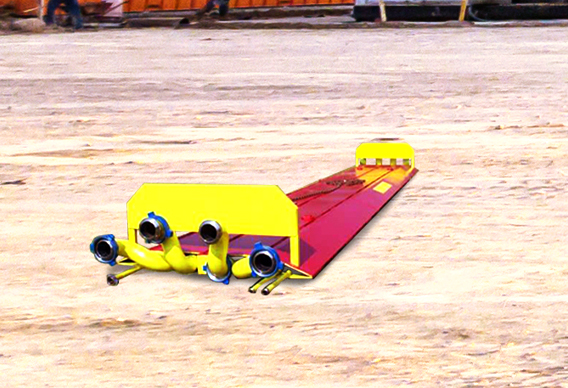 Fluid Drive Overs
Singles, Doubles, Triples, Quads
Lengths Ranging from 15'-40'
Include 4" Hard Lines, 1" Hard Lines
Include 110V to Prevent Electric Cable Damages
Prevents Damage to Hoses & Diesel Lines on Location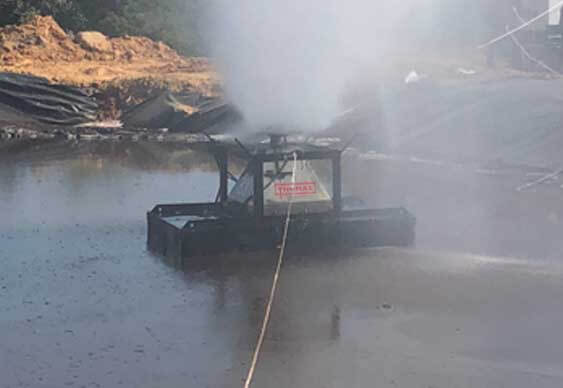 Evaporator
480V High Output Fan
480V Pump
Explosion Proof
Evaporates All Pit Sizes
Cost Efficiency vs Vacuum Truck Haul Off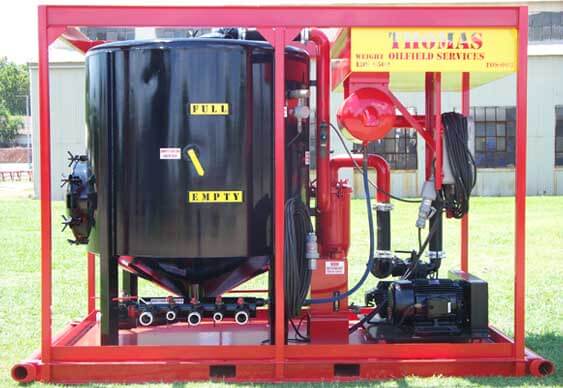 Super Vac
Electric 480V Explosion Proof
30HP
2" & 3" Suction Manifold
4" Discharge Manifold
Rig Floor Remote for Easy Operation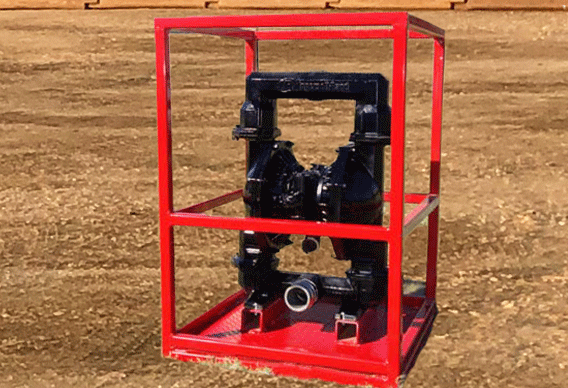 3" Diaphragm Pump
2" & 3" Size Options
Air Operated
275GPM
Capable of Solids/Slurry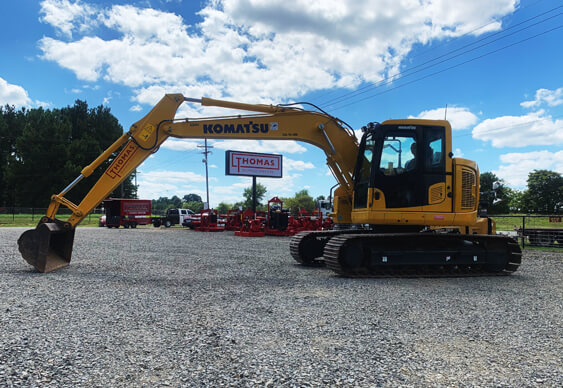 Excavator
33,000LBS
Smooth Mouth Bucket for Drill Cuttings
Operators Available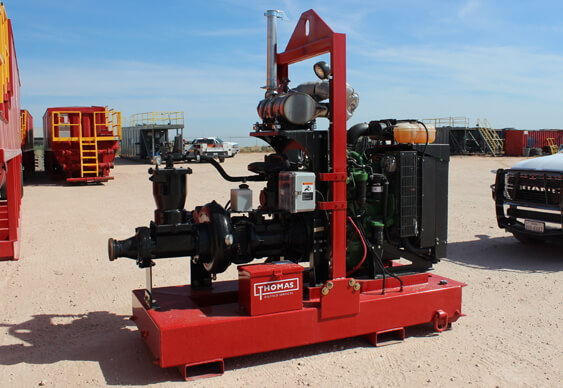 Pumps
6'x6' Pumps
Sizes Range From 4" to 6"
Self-Priming
1400GPM
John Deere Diesel-Powered Engine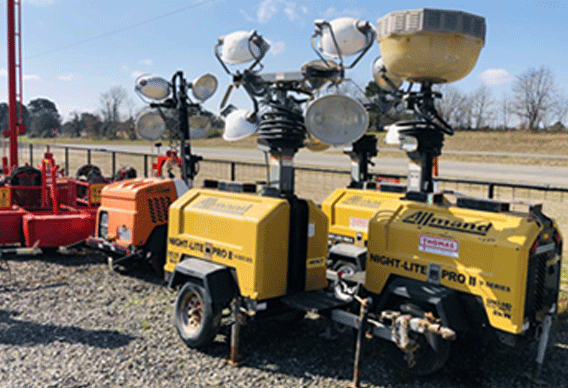 Light Tower
6KW-8KW
Diesel-Powered Engine
Hydraulic Lifting
4 Stadium Lights
Wheel Mounted
Trucking & Hauling
Thomas Oilfield Services offers an experienced team of well-qualified drivers and support staff to cater to all your transportation needs.
Trucking Services